Important Nutrients, Especially for Kids
Calm Kids is an exclusive Terry Naturally formula that provides a unique combination of nutrients that support healthy brain function and enhance feelings of well-being for children safely and effectively.
Simple and Safe:
   • Calm Kids mixes easily into food and drinks
   • Safe for ages 4 and up. 
Calm Kids Delivers the Right Nutrients to:
   • Calm the mind
   • Help maintain healthy focus and brain function
   • Support learning and social engagement
   • Enhance emotional tranquility
Key Ingredients, Unique Formula:
  • DHA is a critical omega-3 fatty acid for children's brain development and mental well-being.
  • DMAE supports brain chemicals essential for concentration and learning capacity.
  • Phosphatidylserine is an important phospholipid that enhances concentration, balances mood, and supports healthy brain function in children.
  • Rhodiola is a time-trusted adaptogen that reduces stress and has been shown to improve focus during stressful periods, like test taking. For kids involved in sports,  school plays, and other events, it is an ideal botanical ingredient.
  • French Grape Seed VX1® is an excellent source of absorbable, low-molecular weight oligomeric proanthocyanidins (OPCs), which support healthy focus.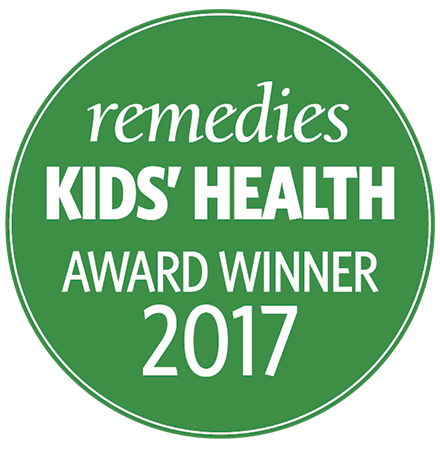 Kids Health Award Winner 2017
Remedies Magazine Calm & Focus category
0
stars based on
0
reviews