Canine Omega SkinCare 8oz
Sensitive Skin
Don't you love to see your dog looking their best? Omega SkinCare supports a healthy coat and skin with essential fatty acids.
Helps promote a healthy, shiny coat with a full-spectrum of nutrients from:
Flax seed oil
Pumpkin seed oil
Sunflower seed oil
Sesame seed oil
And all these important oils are organic. Omega SkinCare comes in an easy-to-use, convenient bottle.
What's Inside:
Essential Fatty Acids or EFAs for short, are an important part of your pet's diet. However, you might not realize that omega-3 fatty acids, a type of fat, are not produced in your dog's body. They must come through the diet or supplementation. Omega SkinCare is a specially formulated blend of superior grade oils rich in EFAs (omega-3 and 6) and omega-9, plus natural sources of EPA and DHA which are both omega-3 fatty acids. Because these fatty acids are highly unsaturated, your canine can break them down and utilize them. That's why they are called "essential" fatty acids, known to help your dog maintain a healthy coat and skin.
And, you can count on our unique packaging process to protect all these vital nutrients from heat, light, and oxygen.
Add Omega SkinCare from Terry Naturally® Animal Health to your dog's meal to promote a healthy coat and skin.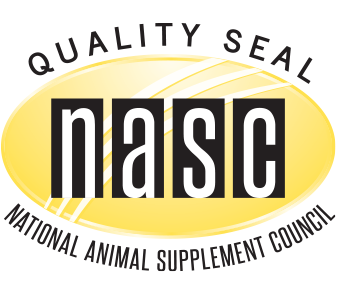 Certified Organic by QAI

USA Laboratory Tested
0
stars based on
0
reviews